Visit real WW1 trenches and remains
near Verdun
DISCOVER AND VISIT A WW1 TRENCH WARFARE BATTLEFIELD
In Saint-Mihiel near Verdun, anthentic trenches and german pillbox and shelters can be visited inside a forest
I propose you a guided tour inside a forest to see and discover real and anthentic german trenches and concrete shelters, and a reconstructed french trench. Walk through the former no-man's-land and discover the distance between the two front lines, take the place of the soldiers in the remains of German trenches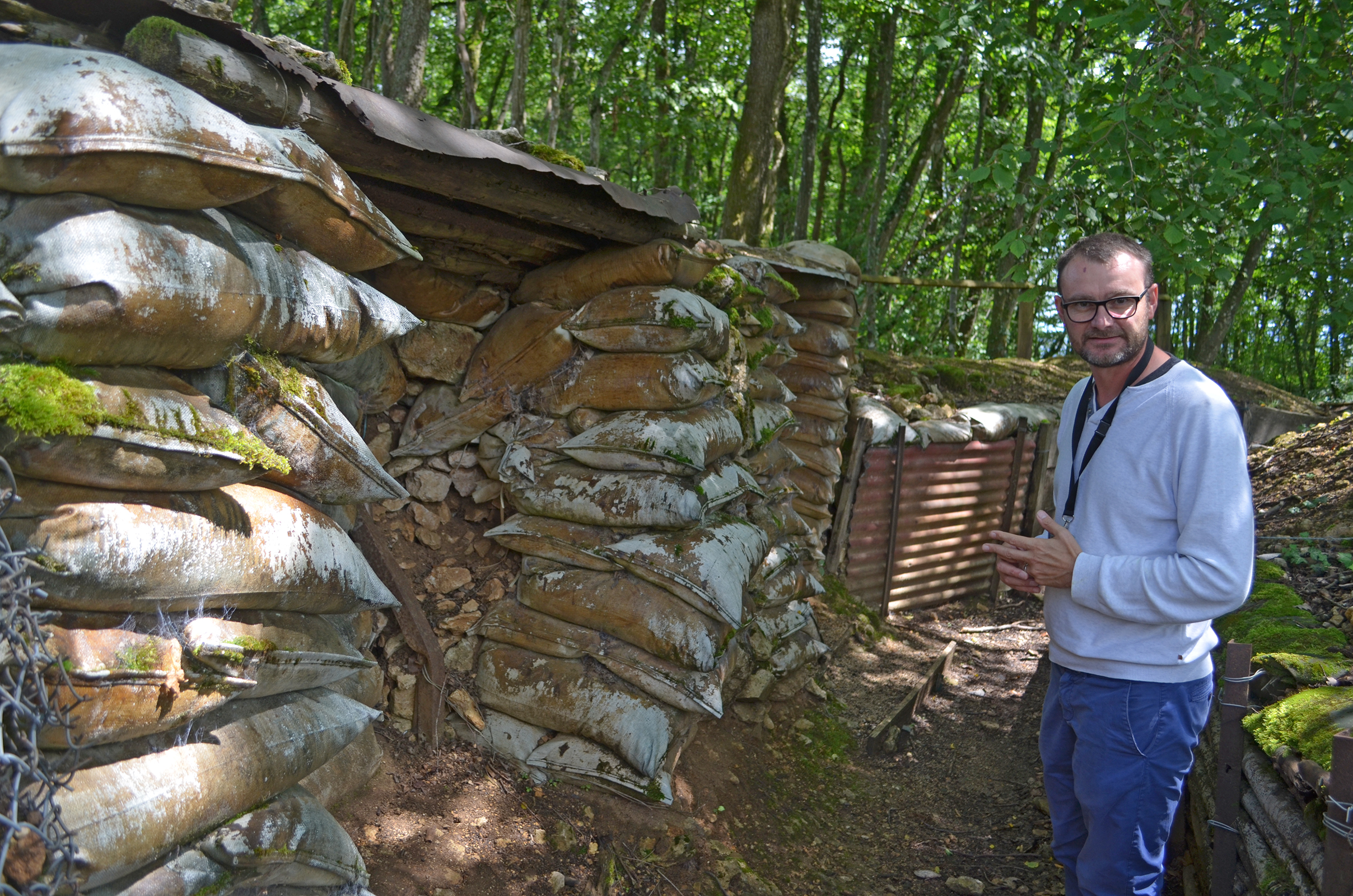 Full day WW1 Tour
Trenches + Verdun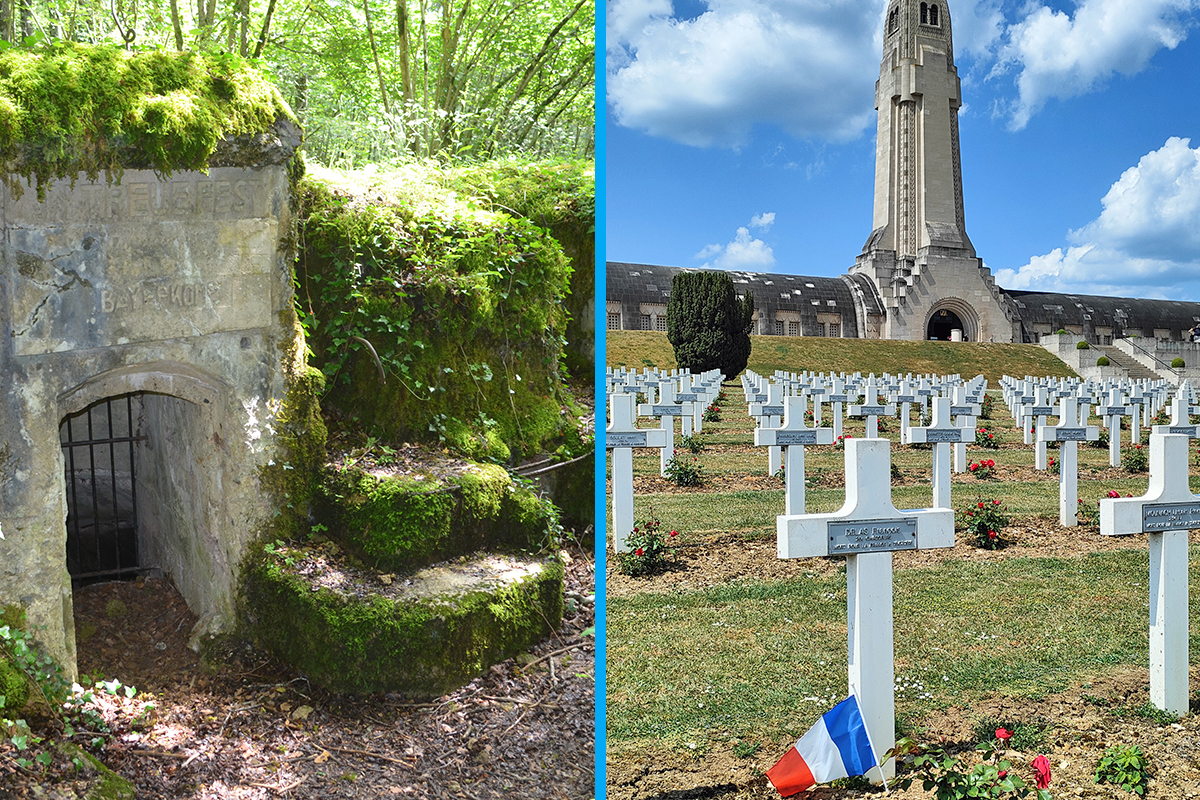 A full-day tour including the guided tour inside the forest to discover real trenches in the morning, drive to Verdun and visit of Verdun battlefield with fort of Douaumont, Ossuary and Cemetery, Memorial Museum.
RATE : 350€ for the private tour
+ entrance fees (24€ per each adult/ 14,50€ for each teen)
additional charge for transportation if needed
Full day WW1 Tour
Trenches + Saint-Mihiel Salient Battlefield
Full-day outside tour including WW1 real places inside forest in Saint-Mihiel Salient and american Memorial in Montsec. Discovery of real trenches and WW1 remains and mine warfare craters.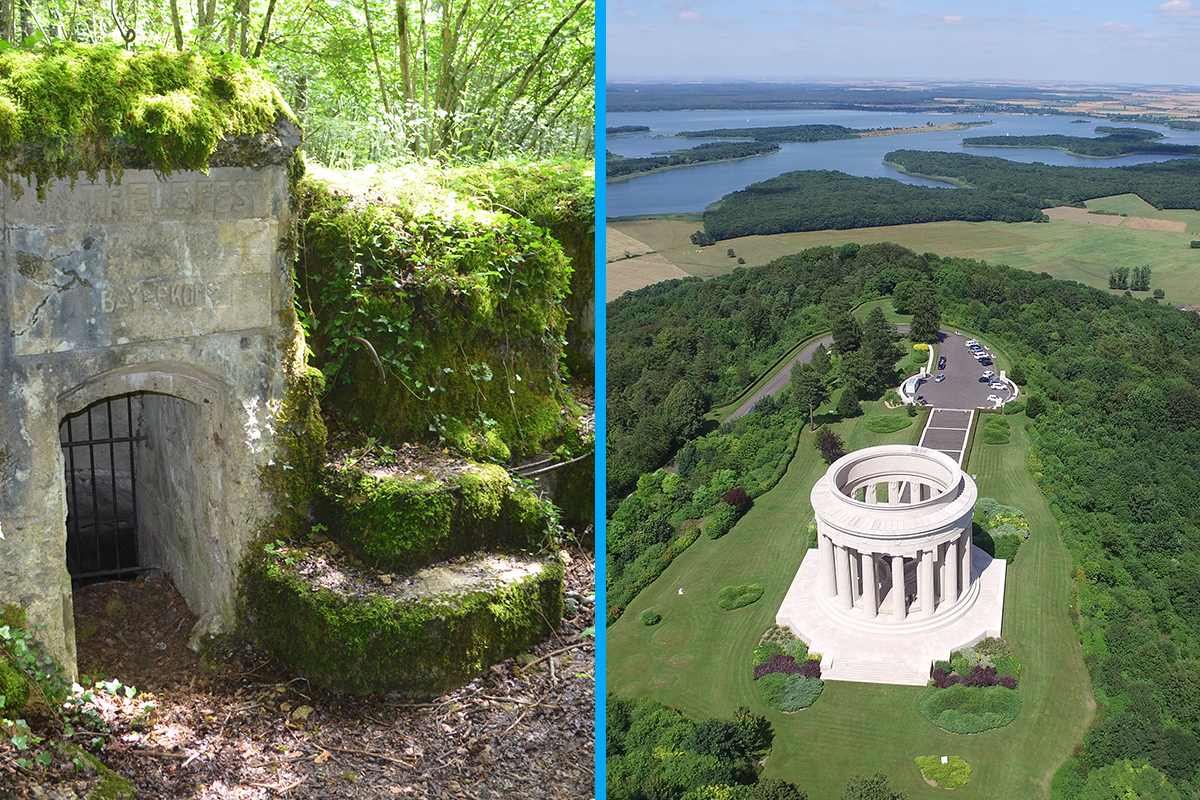 RATE : 350€ for the private tour
additional charge for transportation if needed